This blog post is part three of a four-part series adapted from transcripts preached during a revival at Forest Chapel Church of the Brethren.
The third lens of engaging Scripture is proclamation. To proclaim means to "to declare publicly, typically insistently, proudly, or defiantly and in either speech or writing." In some ways, the entire Bible can be seen as proclamation, but when we engage the Scriptures through a lens of proclamation, we are intently asking what God would have us say to the world around us. The New Testament word for proclaiming is kerysso, which is used 63 times in the New Testament. The term kerysso is intricately connected to authority to speak on another's behalf.
The Word of God was never meant to be a strictly private text. The oral history of the Biblical text shows that the Old Testament was traditionally a communal document. Furthermore, the nature of the Epistles of the New Testament shows that the writers had public consumption of their letters in mind when they penned their words. The practice of gathering to hear God's Word in a public setting is nothing new, it is part of Christian history from our roots.
One of the first misconceptions that we must address when we consider proclamation is the role of prophecy in the Scriptures because the prophets were the earliest agents of proclamation in the Christian story. A common misconception is that prophets were concerned with foretelling- or telling the future; which is undoubtedly not the case. The prophets, instead, were interested in foretelling or delivering a message on behalf of God in the midst of their current context. Foretelling is an essential piece of Biblical proclamation because we are called to take the words of Scripture and import them into our lives and settings.
The lens of proclamation frames a healthy practice of evangelism and discipleship. Passages such as Mark 16:15-19, and Romans 10:14-17 call us to integrate the Biblical text into our evangelism and discipleship programs. In a world full of church growth programs, canned theory, and gimmicks we must keep an intentional base on the proclamation of the Word of Truth. The underlining question for us when approaching the Bible in this fashion is what is God's Word for God's people today? While this is primarily the task of the preacher, we must also encourage all of God's people to embrace this kind of approach. After all, part of our Brethren identity rests on 1 Peter 2:5 and our calling to a priesthood of all believers. By placing emphasis on the call of all people in the faith community to ministry we should also emphasize the call for all people to engage the Word as proclamation.
Part of this tension, though is that proclamation is not always good, just ask the Old Testament prophets. In fact, Jesus himself employed woes as part of his Gospel announcement. Jesus' proclamation, even when proclaiming negative action, points to a greater truth- the Gospel. Therefore, we see that all of God's proclamations point to the good news, and our declarations should reflect this same kind of discourse.
This lens of approaching the Scriptures guides us in the life of the community and gives the community cues on its place in the world. Remembering that we are the carriers of the good news, as the beforementioned Scriptures teach us. Paul casts images of beautiful feet that carry the good news of Christ. May we each reflect this powerful image as we engage God's Word as proclamation.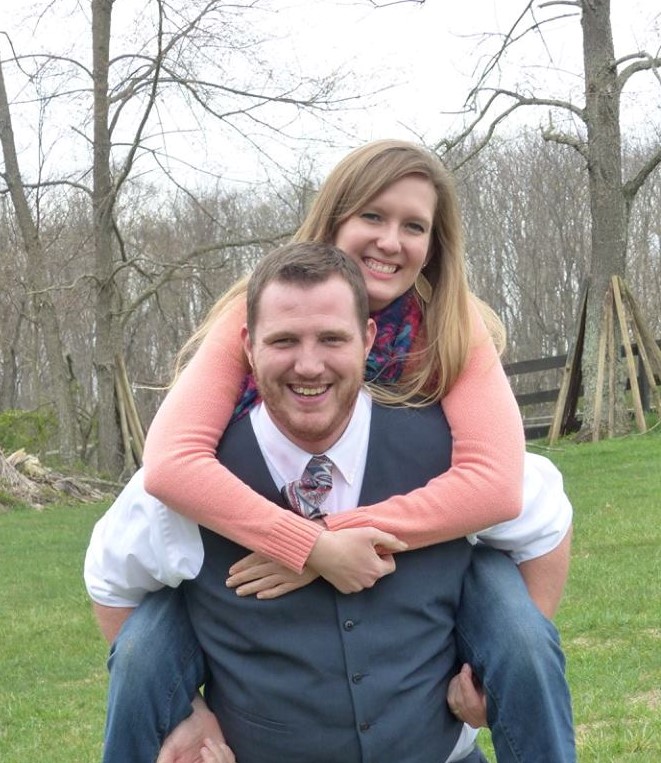 Jon Prater is the pastor of Mt. Zion Church of the Brethren in Linville, Virginia where he has served since 2020. He is a current MDiv student at Bethany Theological Seminary and has an undergraduate degree in Biblical Theology from Liberty University. A former church planter, Jon is a public speaker and workshop leader on subjects including church planting and church vitality. He is husband to Jessica and father to twin sons Aiden and Elijah.
"Definition of PROCLAIM." Accessed October 17, 2017. https://www.merriam-webster.com/dictionary/proclaim.
"Genesis Chapter 1 (KJV)." Blue Letter Bible. Accessed January 13, 2017. https://www.blueletterbible.org/kjv/gen/1/1/s_1001.
"How to Read the Bible – Forthtelling, Not Foretelling – Oxford Biblical Studies Online." Accessed October 17, 2017. http://www.oxfordbiblicalstudies.com/article/book/obso-9780195161496/obso-9780195161496-chapter-3.
"Preach, Proclaim – Baker's Evangelical Dictionary of Biblical Theology Online." Bible Study Tools. Accessed October 17, 2017. http://www.biblestudytools.com/dictionaries/bakers-evangelical-dictionary/preach-proclaim.html.
Image Credits: Pinterest and WordPress