Informative. Enlightening. Thought-provoking. Insightful. Energizing. Stimulating. Engaging. Refreshing. Challenging. Inspiring. Interesting. Hopeful. Enriching conversation.
I could go on. These are just the top reflections from the participants at Bethany Theological Seminary's inaugural Young Adult Forum entitled "Anabaptism, the Next Generation."
The goal was to bring young adult ministry practitioners together for a conversation about Anabaptism and its influence on and appeal to young people today. Instead we fostered an intergenerational conversation from college students to seasoned pastors. Some attendees were currently practicing ministry with young adults and some were simply interested in the conversation or were young adults themselves stepping into leadership and ministry.
The Ted-Talk inspired format encouraged speakers to share a "big idea" instead of an all-encompassing lecture.  The format left space for short conversations between talks and allowed for more than just one or two keynote speakers as we are accustomed to at academic conferences. Talk-back sessions brought more than one speaker together so that their talks could interact with one another – music with spirituality, discernment with relationship, leadership with hermeneutics, and so on.
We heard talks that set the background with Anabaptist spirituality and biblical hermeneutics; we heard and experienced how we practice our Anabaptism through music; learned about practicing discernment together, being leaders, and making peace; we also addressed current concerns and practices of ministry with young people considering the multi-ethnic church and ministry with college students. Participants continued conversations in talk-back sessions, during lunch discussions where participants chose topics by sitting at tables with others interested in that conversation, and even during breaks as people met in the hallways of the seminary.
We also embarked upon a new adventure, taking what we were learning inside the walls of Bethany out into the community. We provided a list of locations for participants to go and observe how the context is appealing to the community, particularly young people. They engaged in questions such as, why do people come here? What is the role of this place in the community? How does this place and the work that it does interact with the conversations we've been having at Bethany this weekend?
Participants went to restaurants, a church, an ice cream place, and even bars and local hot spots to engage in these questions and observe the context and community in Richmond, Indiana. The goal was not to proselytize or make ourselves known but to take the first step from academic conversation to the streets and neighborhoods of our own cities.
I am grateful for the places where Bethany can grow into this forum and humbled by the things that others got out of the experience. The one thing that struck me the most after poring over the evaluations from this event is how much relationships were a part of this forum.  Participants reflected on learning about the importance of intergenerational relationships, different ways to disciple others, the importance of discernment with the body of Christ, becoming partners instead of leaders, making connections, embracing multiculturalism, and connecting young adults to the church in new ways.  We were invited into relationship with each other during the forum and encouraged to nurture relationships back home.
How are you engaging with each other in your faith community? What do you observe of different generations, ethnicities, and cultures? What is the importance of relationship for you and for your church? How do we marry our Anabaptist heritage to the neo-Anabaptism appealing to many young Christians today? These questions and many others still linger in my mind weeks after the forum. I look forward to observing and engaging them as I continue to participate in my faith community and in denominational gatherings.
If you would like to view the talks from this forum or for more information about this and other Young Adult Forums you can visit www.bethanyseminary.edu/YAForum2015. You will find the list of speakers from this spring, videos of their talks, and the schedule for the event. If you have questions you can be in touch with Bekah Houff or Russell Haitch of Bethany's Institute for Ministry with Youth and Young Adults at yya@bethanyseminary.edu.
Inspiring and educational talks. Thoughtful and engaging conversation. Friends, old and new. Beautiful singing. Connecting with the local community. Meaningful worship. These are just a few of the things we did together at the 2015 Young Adult Forum. We hope you will come and join us for the next Young Adult Forum April 15-16, 2016 at Bethany Theological Seminary.
Let's continue the conversation!
Bekah H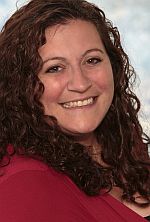 ouff is Coordinator of Outreach Programs for Bethany Theological Seminary. She received her MDiv from Bethany with an emphasis in Youth and Young Adult Ministries. Bekah has been active in summer camping ministry, district youth ministry, and served in the Youth and Young Adult Office of the Church of the Brethren. Needless to say, she loves ministry with young people!