I turned off my car and opened the driver's side door, stepping out onto 21st Street. After five hours driving from my home in Ohio, it was a relief to stretch my legs and breathe in that Chicago city air. I'd be lying if I said I wasn't nervous, this journey was a long time coming.
I looked up the street toward the Christian Peacemaker Teams (CPT) offices and training center – my home for the next 31 days.
With a deep breath, I slung my purse over my shoulder and pocketed my keys, "Here goes nothing."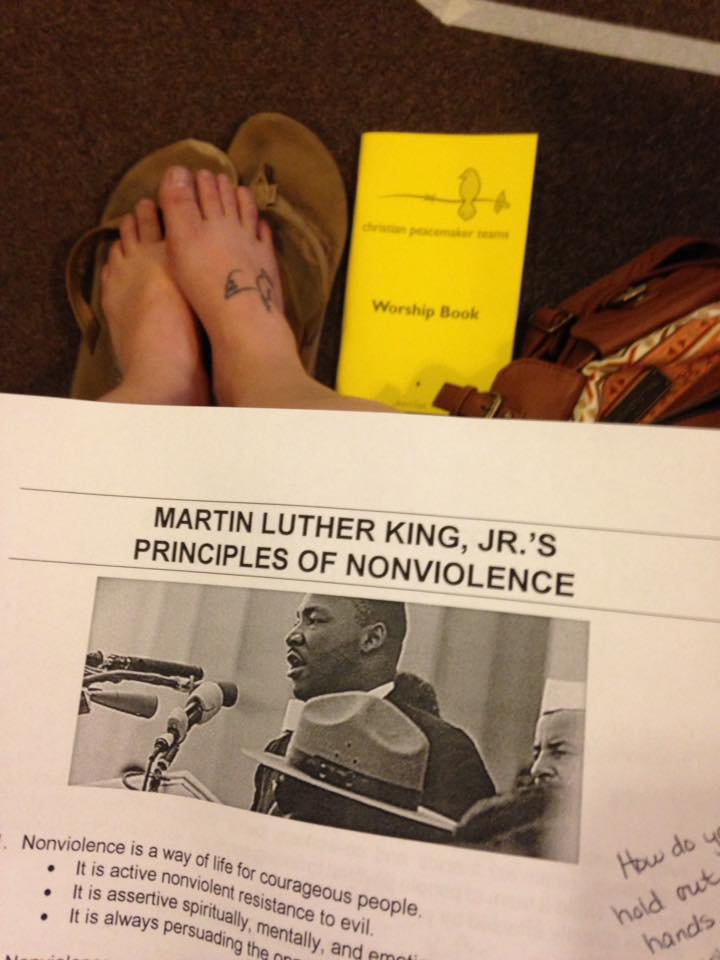 Christian Peacemaker Teams (CPT) is an organization building partnerships to transform violence and oppression across the globe with teams based in Colombia, Palestine/Israel, Iraqi Kurdistan, Canada, and Greece. In 2013 I was lucky enough to join a delegation to Palestine/Israel to meet not only the CPTers working in the city of Hebron but also the Palestinians and Israeli partners using creative nonviolence to transform the oppression of the Israeli Military. By the end of my time there, I felt the call to join the work of CPT and began asking questions about how to do just that. After four years of delays, conflicting schedules, major life changes, and lots of prayers I finally found my way to Chicago, Illinois to participate in the month-long intensive training for the CPT Corps.
In one sentence, training was an intense journey toward strengthening my capacity for courage and awakening to what peacemaking looks like in motion.
The first days of training I felt small and unprepared. These feelings typically accompany my engagement with something bigger and beyond myself. I especially feel this way when I read the news both local and global. That small and unprepared feeling kept me silent, hidden, and willfully detached from the painful effects of racism, sexism, and heterosexism in our world. Those are big words. The weight of them is suffocating.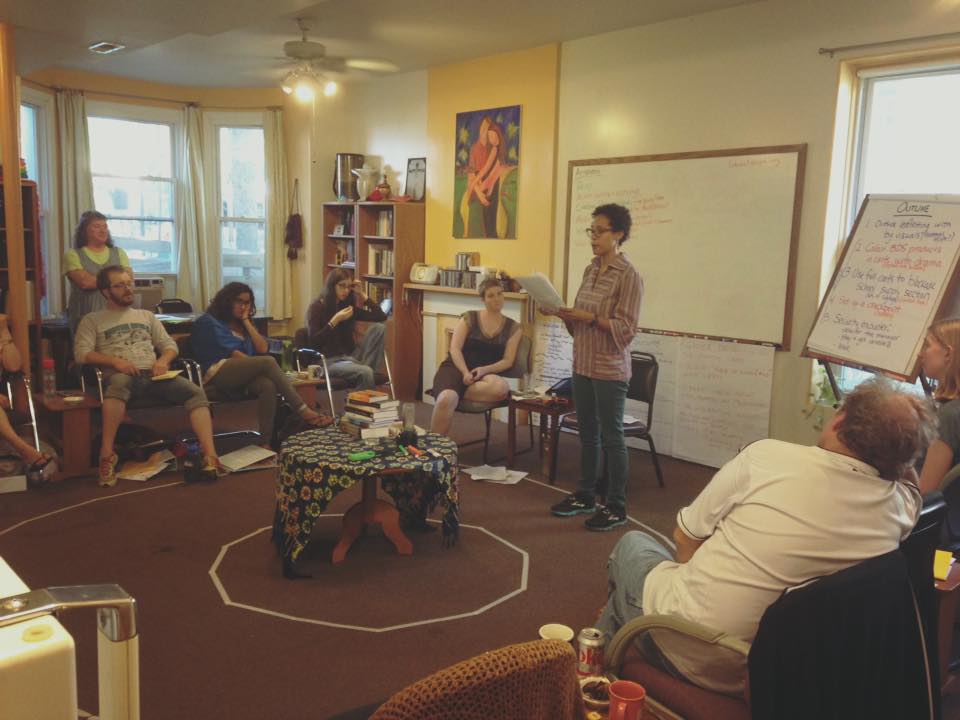 Our training cohort, a group of people from Canada, Brazil, Colombia, Czech Republic, the United States, and Germany most of whom had backgrounds in social justice, hit the ground running immediately. In just four days we were asked to plan a fully fleshed out demonstration to take place in downtown Chicago at noon that Friday. Given the 50 year anniversary of the Israeli military's occupation of Palestine, our trainers felt this was a timely topic. After speaking with Palestinian partners on the ground and receiving input from experienced CPTers, we poured our hearts into the project sacrificing sleep and downtime to bring this action to life. It felt so big and nearly impossible, but we did it. The action we planned was a success. One week down.
Our second week was focused on Undoing Oppressions and Conflict Transformation. Meaning our trainers deeply challenged us to come to terms with those big "isms" I mentioned earlier: sexism, racism, heterosexism. Each day we focused on a different "ism" unpacking the effect each one has on our personal lives and the lives of others. Each day we sat with the heavy impact of those "isms" and each day we committed to be part of the force that heals them. We ended the week with a crash course in becoming an ally, concluding that undoing these oppressions is a lifelong work which takes dedication, courage, and endless amounts of listening.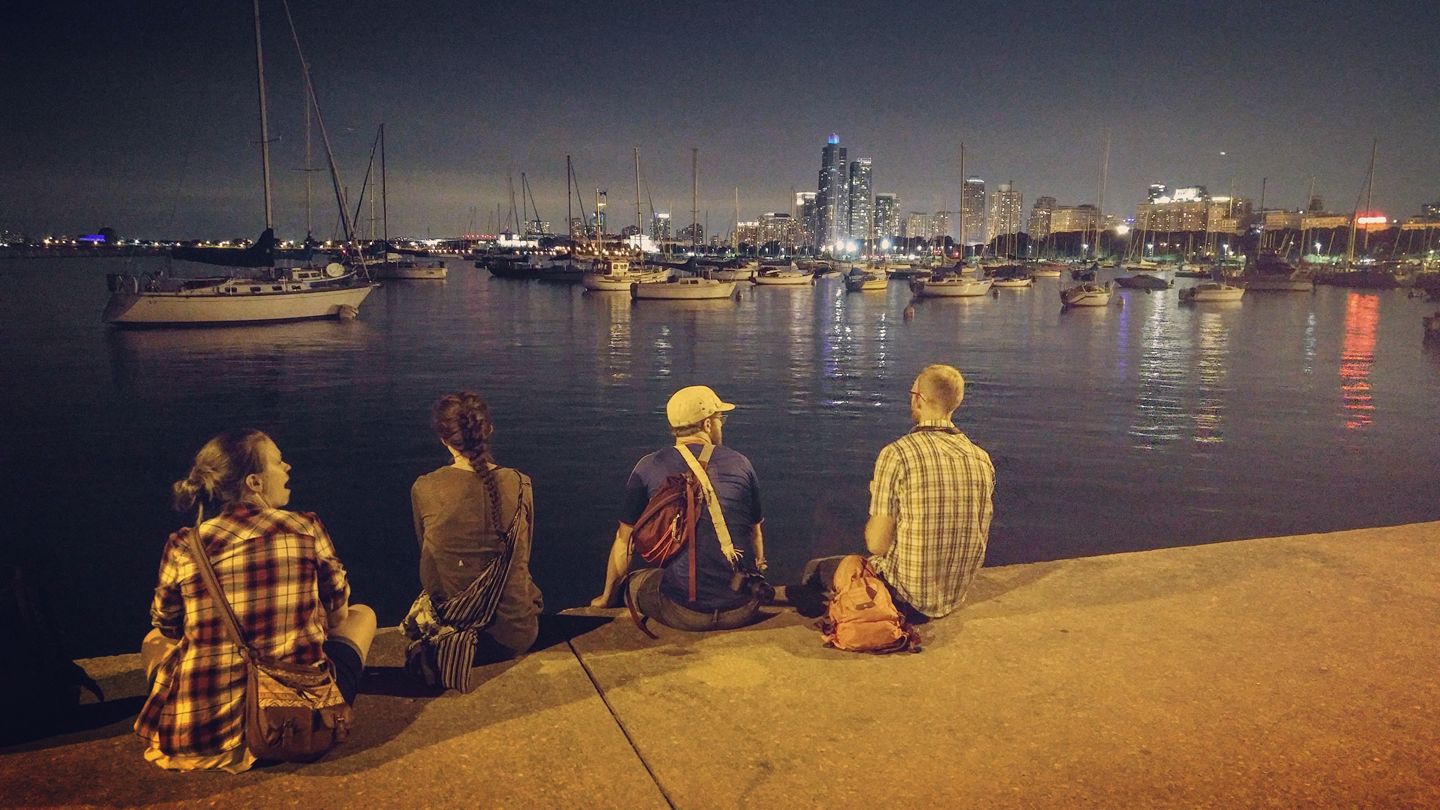 The remaining two weeks focused more specifically on preparation for being in the field on a CPT team all the while talking about self-care. Self-care is so much more than making sure a day off is honored or remembering to drink water, though both of these are essential. Self-care is discovering that which gives life and energy to your soul and inviting that into the rhythm of your life even while in the field with CPT. For many on our training team, this energy and life was time spent with beloved people over a beverage or good food. It was exercise on nature's trails or getting lost in the rhythm of music. It was spiritual and faith-based, it was different for each of us. Self-care is that which sustains us for the hard work we do.
This was never more clear to me than on the day we talked about kidnapping, torture, and death. These are the three worst things that could happen to a CPTer in the field. Thankfully these worst case scenarios are not regular occurrences, but they have happened. On this day we were asked to write a statement of conviction stating why we are committed to the work we do. These statements are kept on file at the CPT office to be pulled out and given to family, friends, or the media in the event we are kidnapped or killed. It was strange to write a letter I pray no one will ever have to read. Writing the letter, was also incredibly important. It forced me to think clearly and concisely about why I'm willing to risk my wonderful life for the opportunity to be part of the work CPT does. This is an excerpt of the statement I submitted:
"I've come to understand that the holy lands are not the lands on which Jesus walked, but the lands on which he is still walking. The holy land is the place where people of faith stand in resistance to all that seeks to destroy. Not just in Palestine but also in Colombia, Iraqi Kurdistan, Lesbos, Canada, and your hometown. I am called to walk this holy land faithfully with our partners, and I am deeply humbled to be able to do so."
The final day of training arrived with a whirlwind of music, celebration, Chicago-style deep dish pizza, and way more tears than I'm comfortable admitting. To the tune of "For the Healing of the Nations," each of us walked down the graduation line receiving certificates and some of us receiving invitations to join the corps. When that beautiful red hat covered my head, it felt like an anointing. I was a CPT Reservist. Finally.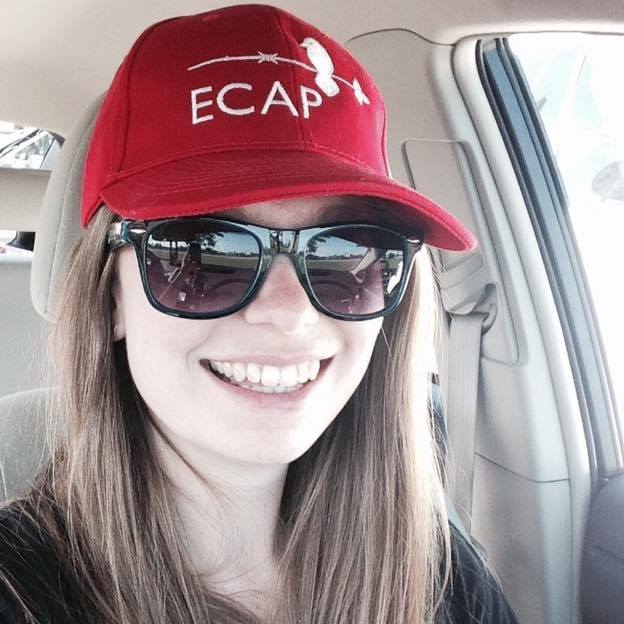 Jennifer Keeney Scarr is pastor of the Trotwood Church of the Brethren and a newly minted Christian Peacemaker Teams Reservist. The daughter of two pastors, she lived in Southern California before moving to the Midwest to attend Bethany Theological Seminary from which she earned an MDiv in Peace Studies Conflict Transformation. She now lives in Trotwood, Ohio with her husband, Jonathan Brumbaugh Scarr. Pastor Jen is also an active leader among Progressive Brethren, most recently moderating the Womaen's Caucus' women in ministry panel at the Church of the Brethren's Annual Conference this past summer in Grand Rapids, Michigan.
Image Credits: Jennifer Keeney Scarr and Leia Tijou