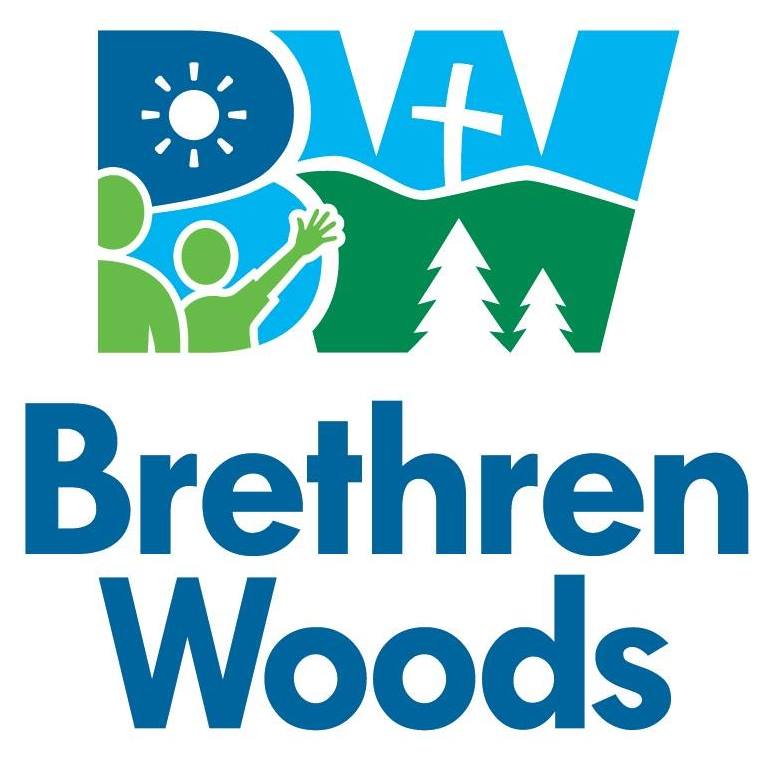 Working as a program director might be one of the only "office" jobs that connects me to the cyclical design of nature. As we move from season to season, our programming shifts in rhythm with the movement of nature. In the winter, we slow down, observing a slower pace, a slower schedule. Into the spring, the pace of life and work perk up with the greening of life all around camp. By the time summer erupts around us, we're matching the pace of buzzing bees and the vibrancy of the natural world bursting around us. Then with a flicker summer blazes into fall, the erratic pace of summer giving way to the vibrancy found in restful sleep, dreaming of new seasons, and preparing for winter weather.
The summer months sneak up on me and leave with a sense of disbelief, "Is this really happening? Are the summer staff really arriving today?" Despite my disbelief at the fast-paced reality, it's really happening. Our summer staff begins to arrive in the middle of May—we spend two weeks training and planning with our Assistant Program directors. They take charge of the day-to-day routines of camp making sure meals and activities are happening on time. They allow Tim and I space to step back from the day to day of summer camp and prepare for next week or the coming months of programming. The calendar still spins on—even if I'm living in the disbelief of summer all around me.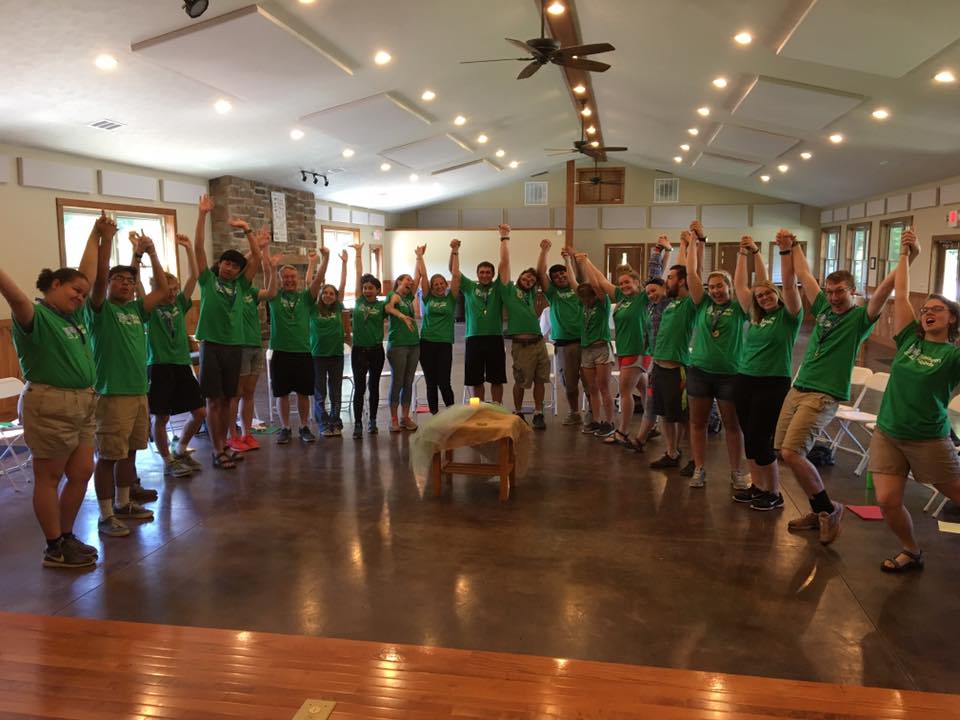 My disbelief stretches from the arrival of summer to the people who show up to summer camp. Each summer that the summer staff—full of male and female counselors, support staff, and leadership—is a gift from God! Finding faithful young adults who will be getting paid can be a struggle, but finding people to come for free—well, that floors me! Brethren Woods has a faithful base of adult volunteers for health managers and deans who take a week from their job or their summer to spend time at camp serving.
As an extrovert, the buzzing about of volunteers and summer staff is a real treat for me. Every volunteer brings a unique spin to their leadership. I am blessed seeing nuanced styles at play throughout the whole summer. The worship stays fresh week to week with the movement of deans, who provide daily Bible study lessons and lead the campers in evening worship, adding personal songs or stories to the mix. Adult counselors resurrect games from the late 80s and early 90s that the kids love! Health managers each have a different system for grading the "cleanest cabin" from yellow cards to the Mr. Clean Broom, and a dancing duck. I'm in awe of the time and commitment folks will put into their roles. My favorite question to ask volunteers is, "What are sacred memories or moments that you have around Brethren Woods?" Everyone's answer is different and each one leaves me in awe at the many ways we can each experience a place where God speaks to us.
Everyone wishes that life could be more like summer camp…and I'm one of the lucky kids that gets to experience it every summer. Supervising the summer is obviously not the same as sleeping in a cabin with seven other souls, but summer camp's rhythm lends itself to a "rule of life." A rule of life is a pattern of spiritual disciplines that give our lives structure and strengthen our walk with God. Camp's rule of life looks like rising with bunk mates; praising God by the lake with croaking bullfrogs; blessing breakfast, lunch, and dinner and eating family style; reading scripture and studying the Bible; evening worship hosts a painted sky that fades to twinkling stars; and reflections of the day and God's movement are shared with bunkmates by flashlight.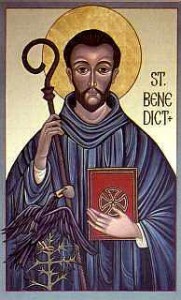 During the summer months, I'm reminded of the enormous impact the camp rule of life has on camper's and staff's lives. A whole community is committing to immerse themselves in rhythms that encourage their awakening to God's movement in their lives. Most of the time, we don't create these spaces and these rhythms to encounter God in the same way that we can at camp or on spiritual retreats. Camp is a technology-free zone, but most of my life involves daily attentiveness to a laptop or a phone. Even as a seminary student and worker in outdoor ministries I need reminders to cultivate a consistent rule of life that allows me to abide with Jesus. How can I cultivate a life with sacred, joyful rhythms like summer camp? What does a faithful rule of life look like when I must create it myself? What would a rule of life for a family or household include? What sacred rhythms do you want to cultivate together?
While I work on drafting my rule of life for the coming, slower seasons—I wonder about what volunteers, staff, and campers will carry with them from this summer season. At the end of the season, summer staff usually share about the immense deepening of their faith because of their time at camp. Many learned spiritual disciplines like centering prayer and breath prayer for the first time and I'm hopeful for their continued walk with God. Sometimes we hear about campers initiating baptism and membership classes with their pastors when they come home from camp. Many heard calls to follow Jesus more intentionally, committing to an intentional step in their journey and I'm grateful for church communities there to support them. I finish thank you cards for volunteers—thanking them for the gift of their time and energy, which in this day and age are fleeting more and more. I am grateful for their spiritual maturity and their commitment to join in the sacred camp rule of life over and over again each summer.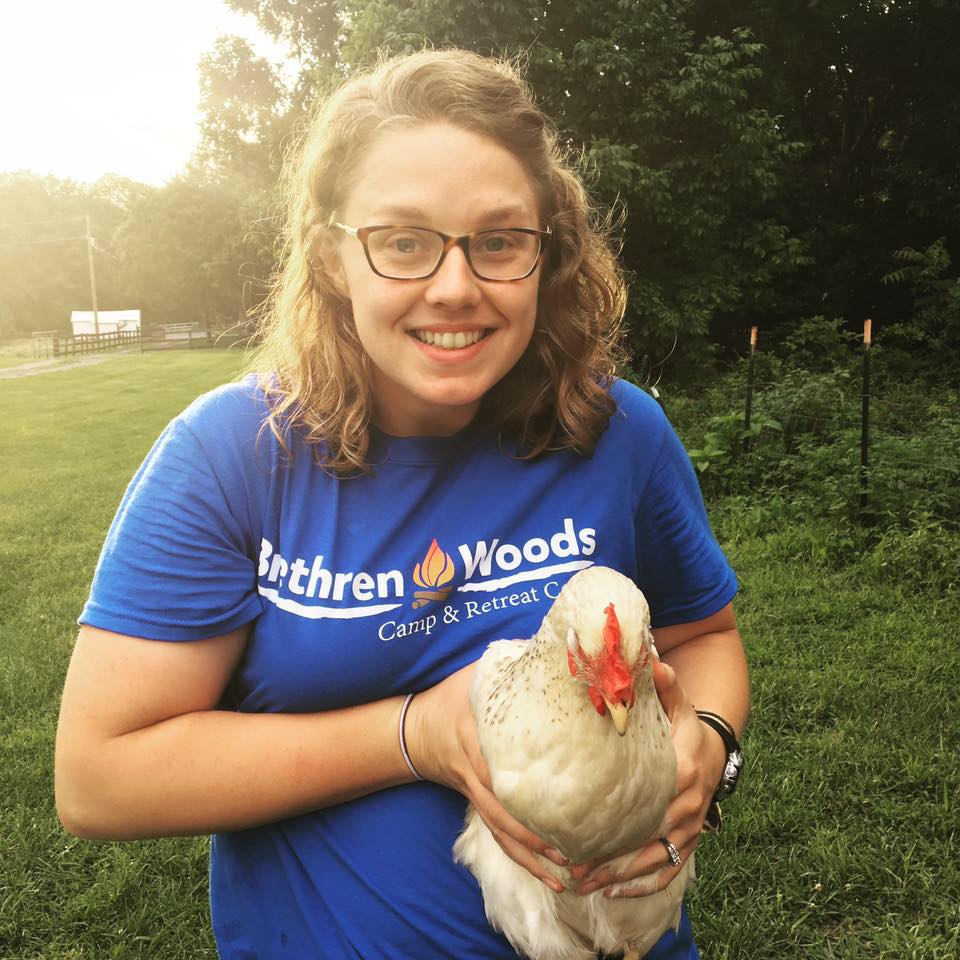 Heishman is an MDiv student at Bethany Theological Seminary and co-Program Director at Brethren Woods Camp and Retreat Center with her husband, Tim. They live in the Shenandoah Valley of Virginia and attend Linville Creek Church of the Brethren.
Image Credits: Camp Brethren Woods, Faith and Worship, and Rule of Life