Creation was created perfectly. Everything that it needed to function properly was included. God created an environment perfectly suited for life to thrive. Examining the biblical account, we see the Sabbath is an integral part of God's creation. Although on the final day, Sabbath is as much a part of creation as light, water, the sun, food, livestock, germs, chickens, the garden, and people. Can you imagine, for a brief moment, what our planet would look like if we no longer had water? Or light? Or food? What if we decided trees were unnecessary and cut them all down? In the end, cut any of these elements of creation out of creation and assuredly creation would not continue as a place suitable for life. Why do we think Sabbath is any different to the well-being of creation than sunlight, water, and food? In creation, everything is affected by everything else because the perfect Creator knew what he was doing when he made the planet. By ignoring the Sabbath, the world suffers tragic consequences. Let us examine how keeping a Sabbath helps heal a creation that is "groaning" (Rom. 8:28).
Like any living entity, the earth is c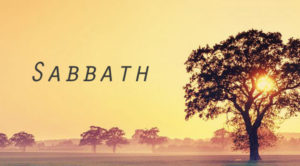 reated to have rhythms of rest and respite. The land needs a break from productivity. Certain animals need to hibernate. The ocean needs breaks for fish populations to be replenished. Like human beings, when creation is robbed of a chance to rest, it quickly begins to communicate its exhaustion to us.
As the Psalmist writes, God actively "causes" the grass to grow for the cattle God has made (Ps. 104:14). [1] God does not create accidentally. He creates intentionally. God made a system for life, not just a system of life; an intricate system with Sabbath built into it. In this system of life, everything is dependent on something else to thrive. The system must be protected—or, tragic things begin to happen.
Cows are beautiful creatures. Sadly, our economic system has grown an unhealthy dependence upon them—and their abuse. In the natural order, cows get pregnant when they are in heat. But in modern agricultural practice, cows are artificially inseminated while still secreting milk from their last pregnancy. Why? So they can be milked nearly without break. In industrial dairy practices, cows are milked for ten months out of the year compared to just five to six months in places where traditional dairy farming is practiced. Our cows are given almost no rest between pregnancies and they are being milked during most of their pregnancy; and it turns out that when cows are not allowed to rest, human health is put at risk. Pregnant cows' milk contains significantly higher amounts of sex hormones than milk from cows that aren't pregnant. Studies have indicated that the increase in sex hormones may affect cancer rates, as well as human development. [2] Additionally, livestock are often given steroid hormone implants used for growth and increased milk production.
One of these, estradiol, is listed as the naturally-occurring sex hormone estrogen on the Food and Drug Administration's website. [3] This is a misnomer, however, as estradiol is a synthetic sex hormone which is an endocrine disrupter by nature. [4] These steroids, which regulate hormones and the reproductive system, are given to livestock to increase dairy production. As a result, large amounts of synthetic estrogens are excreted in manure, then spread on fields and eventually end up in our water supplies. [5] Because sex hormones are not removed from wastewater before it heads to our rivers and seas, fish populations are harmed. [6] Along the Potomac, Columbia, Colorado, and Mississippi rivers, fish are found to be "gender-swapping" as a result of the presence of sex hormones. [7] These intersex fish exhibit sex traits of both male and female fish, which in extreme cases are found to have been made sterile. [8] If this is the effect endocrine disruptors has on fish, one might wonder what effect they could have on humans. [9]
However, when a cow is given the rest it needs, these large doses of dangerous sex hormones do not end up in our milk, our water, or our streams—everyone, from fish, to humans, to the cows, are protected. It's remarkable how the Sabbath is integral to the well-being and flourishing of the "critters" in the animal kingdom. "Remember that Sabbath … On it you shall not do any work … nor your animals" (Ex. 20:8; 10).
When humans Sabbath, they intentionally immerse ourselves, as God did, into the creation order. This is reflected in the fact that Sabbath was not for humans alone, but the livestock, land, vineyards, and fields. Sabbath had far-reaching implications beyond humans all non-human creation. Sabbath is, at its core, an ecological principle. This is not accidental. God intentionally designed and created the world in a pattern that would allow for the flourishment of all. Long before we started burning out, long before the land started dying, long before disaster struck—there was God! And God created this world beautifully, intricately, and interconnected. And part of that interconnected beauty is located in the need for rest.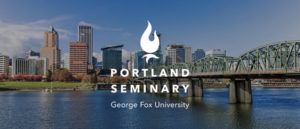 Dr. A. J. Swoboda is a professor, author, and pastor of Theophilus in urban Portland, Oregon. He teaches theology, biblical studies, and Christian history at Portland and Fuller Seminaries, including a number of other universities and Bible colleges. He is the lead mentor of a Doctor of Ministry program on the Holy Spirit and Leadership at Fuller Seminary. Additionally, he is the founder and director of Blessed Earth Northwest, a center that helps think creatively and strategically around creation care issues in the Pacific Northwest. Alongside this work, he serves as the national director of the Seminary Stewardship Alliance—a consortium of Christian higher-ed schools that are thinking strategically about Christian training in creation care. Previous to this, A.J. served as a campus pastor at the University of Oregon. His doctoral research at the University of Birmingham (U.K.) explored the never-ending relationship between the Holy Spirit and ecology. He is a member of the American Academy of Religion and the Society for Pentecostal Studies. A.J. is the author of The Dusty Ones (Baker), Tongues and Trees: Toward a Pentecostal Ecological Theology (JPTSup, Deo), and Introducing Evangelical Ecotheology (Baker Academic). You can find his website and blog at www.ajswoboda.com, or follow him on Twitter @mrajswoboda.
1 It should be pointed out that the Hebrew text uses a causative verb "to grow" implying that God is not passively making the grass grow—God himself actually makes it sprout and grow so that the cattle can survive.
2 Josh Harkinson, "Turns Out Your 'Hormone Free' Milk Is Full of Sex Hormones," Mother Jones, April 20, 2014. http://www.motherjones.com/media/2014/04/milk-hormones-cancer-pregnant-cows-estrogen
3 "Steroid Hormone Implants Used For Growth In Food-Producing Animals," 2015. Fda.Gov. https://www.fda.gov/AnimalVeterinary/SafetyHealth/ProductSafetyInformation/ucm055436.htm.
4 Holly Grigg-Spall, Sweetening the Pill: or How We Got Hooked on Hormonal Birth Control (Alresford, Hants, UK: Zero Books, 2013), 46.
5 Darryl Fears, "As more male bass switch sex, a strange fish story expands," The Washington Post, August 3, 2014. https://www.washingtonpost.com/national/health-science/as-more-male-bass-switch-sex-a-strangefish-story-expands/2014/08/03/89799b08-11ad-11e4-8936- 26932bcfd6ed_story.html?utm_term=.2750181679e8
6 Jessie Black, "Hunting Ways To Keep Synthetic Estrogens Out Of Rivers and Seas," NPR, June 19, 2015. http://www.npr.org/sections/health-shots/2015/06/19/415336306/hunting-ways-to-keep-syntheticestrogens-out-of-rivers-and-seas 7 Darryl Fears, "As
7 Darryl Fears, "As more male bass switch sex, a strange fish story expands." It should also be noted that there are several other endocrine disruptors at play here such as the pollutant BPA.
8 Lindsey Konkel, "Why Are These Male Fish Growing Eggs?," National Geographic, February 3, 2016. http://news.nationalgeographic.com/2016/02/160203-feminized-fish-endocrine-disruption-hormoneswildlife-refuges/
9 I wish to thank Madalyn Salz and Alec Eagon for bringing these to my attention. There are alarming connections between these issues.
Image Credits: True Jesus Church SG and Portland Seminary