The following poem was written as the author reflected on receiving her level 1 trainer certification in Kingian Nonviolence Conflict Reconciliation at the Selma Center for Nonviolence, Truth & Reconciliation. A Pagan, she nonetheless weeps for those whom Jesus weeps and actively seeks a day when justice will roll like a river (Amos 5:24). How do her compassion and action challenge our often safe and lazy faith? – C
Road to Selma
First thing I notice is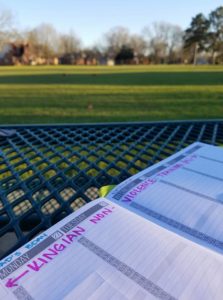 Greyhound –
Those famous Freedom Rider lines? –
Don't run here anymore
Only way to get here
Now?
Seventy-five bucks to Uber
After five hundred bucks to fly
An economic ebb and flow
Drains the rolling Alabama River
Robbing the nameless
To feed the faceless
Another rusting facet on the
Pipeline
of Economic Genocide
Priced out of
Existence
Mapped out of
Deliverance
A white moderate nation says
Not my fault
Not my problem
But
Blacks killing blacks
Is still lynching
If the city's soul is strung up
In the freshly bleached cords of
White
Supremacy
Doc sits quietly to the side,
Eyes glimmering in the amber sun rays,
Tells us of a time:
These empty streets
Once were filled
These tender prayers
Once were willed
But
The searing summer of Whiteness ended,
Biracial autumn waxing,
White flight
To some other unsuspecting summer
Left these faithful streets
To wander themselves
In search of feet
To warm them
Left these faithful lights
To shine themselves out of oblivion
In search of another sun
To call their own
May I remind you –
It is still called segregation
When white and black
Are seasons
Are timelines
Are zip codes
It is still called segregation
If the buses stop running
When the whites stop riding
And the Freedom lines no longer stop in
Selma.
Sarah Bond-Yancey is Volunteer Coordinator for Habitat for Humanity and Impact Planning & Analysis Coordinator for On Earth Peace.  She lives in Bellingham, Washington with her partner Brian. When not working toward justice, she has been known to make alpaca crafts.
Photo Credits: Sarah Bond-Yancey