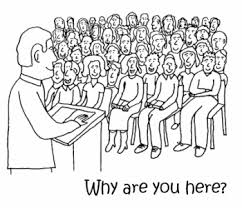 They devoted themselves to the apostles' teaching and to fellowship, to the breaking of bread and to prayer. Everyone was filled with awe at the many wonders and signs performed by the apostles. All the believers were together and had everything in common. They sold property and possessions to anyone who had need. Every day they continued to meet together in the temple courts. They broke bread in their homes and ate together with glad and sincere hearts, praising God and enjoying the favor of all the people. And the Lord added to their number daily those who were being saved. – Acts 2:42-47  (NIV.)
        The description above of the first "church" in the Book of Acts is one that has often become a Biblical standard for what a church today should look like, what it should be doing, how the people of the church should be treating each other, and most importantly what the Lord should be doing in their midst. The good news is that what we read above is still happening in some churches in America. The bad news is that something else is also happening in many churches across our nation.
        The purpose of this study will be to explain how two very different things can be happening to different people in American churches. These two different things are socialization and transformation. To understand these two concepts and their relevance to the church today we will look to James Loder and Kenda Creasy Dean. We will explain the four primary reasons people attend American churches today and how there is a significant difference between initiatives that are produced from socialization and initiatives that are produced after transformation. Finally, we will conclude with a brief proposal of a way forward for the Church of Jesus Christ in America.
Socialization
        Socialization can simply be defined as, "the process of learning to behave in a way that is acceptable to society." [1] Kenda Dean in her book Almost Christian: What the Faith of Teenagers is Telling the American Church, explains how this idea of socialization has significantly infested today's church. She calls this form of "socialized faith," Moralistic Therapeutic Deism. The tenets of Moralistic Therapeutic Deism are:
     

A god exists who created and orders the world and watches over life on earth.

     

God wants people to be good, nice, and fair to each other, as taught in the Bible and by most world religions.

     

The central goal of life is to be happy and to feel good about oneself.

     

God is not involved in my life except when I need God to resolve a problem.

     

Good people go to heaven when they die.[2]
This MTD that Dean speaks of is a socialized form of the Christian faith that fits nicely into our American culture. James Loder states that socialization systems (such as MTD) are often achievement based.[3] This concept of achievement also fits well into our culture, as many feel as if being a part of a church community is often a symbol of "having it all together," or "having high values and priorities." Many rural American cultures still view church life from these perspectives.
Transformation
Transformation will serve as the term used to describe the contrast to socialization. In his book, The Transforming Moment, James Loder defines transformation as:
whenever within a given frame of reference or experience, hidden orders of coherence and meaning emerge to replace or alter the axioms of the given frame and reorder its elements accordingly.[4]
Loder also describes transformation as occurring in five phases: conflict, interlude for scanning, insight, release and openness, and verification.[5] He explains how this process takes place within one's understanding of the lived world, the self, the void and the holy.[6] To summarize Loder's work on transformation concisely: those who have been transformed or are being transformed are those who have had some form of encounter in their life (a five- phase process listed above) where they have allowed their voids (areas where they are incomplete) to be filled by the holy (the Holy Spirit or the presence of God). Transformation means that there has been and is continuing to be spiritual growth in someone's life, where they continue to live empowered by the Holy Spirit.
The Paradox of Today's Christian Education
        Now that we have defined socialization and transformation from Dean and Loder's perspectives, we can state the paradox of Christian education that is in most of our American churches. This paradox is that in most churches, there is nothing wrong with the message that is being preached or the substance that is being taught. There are many today that would disagree with this statement and state that the primary problem is that the Gospel is not being preached and taught today the way that it used to be, or that we have watered down the message of the Gospel to make it more palpable. This is certainly happening, and we will mention it at the conclusion of this study, but this is not the crux of the problem.
The Gospel is still being preached in old ways and new creative ways and the Holy Spirit is still available for everyone to respond. The paradox is that while the most powerful, transforming, life-changing message is being preached and taught, most "Christians," in our culture are choosing not to respond to it, while continuing to be an active part of church life. The paradox is that most of what we see in churches today is Moralistic Therapeutic Deism or patterns of socialization. This is the negative side of this paradox, but the positive side is that a few are still transforming. In many churches, the transformed are coexisting with the socialized. This is where the point of conflict in this study lies – this coexistence between the transformed and the socialized does not remain in moderation in church life. One of the two dynamics will be in progression, either a church will be moving in the direction of a more socialized culture, or transformed people will begin to empower and disciple other transformed people to bring about authentic spiritual growth in the life of a church. Kenda Dean describes this tension with parasitology stating that Moralistic Therapeutic Deism is a symbiote (the weaker of two organisms) that is drawing life from the transformed in the church, eventually weakening the culture to something that is mostly socialized.[7]
To understand how this coexistence can take place, we will now identify the four primary reasons why people attend church. All but one of these reasons will include how one can be socialized and attend for this reason, and how one can be transformed and attend for the same reason, yet have a completely different perspective on their purpose in the congregation.
This blog post is part one of a three-part series based on a paper written for Russell Haitch's Educating in the Spirit class during the fall of 2016. Part two will be published on Thursday, February 2.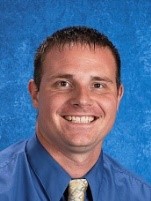 Brody Rike is Pastor of West Alexandria Church of the Brethren in West Alexandria, Ohio, where he has served the last four years. Brody is a current MA student at Bethany Theological Seminary and holds a BA in Biblical Studies. At 36 years-old his ministry experience includes ministerial roles as a senior pastor and youth pastor with the Assemblies of God. Brody also has experience working in Christian education as a Bible Teacher, Athletic Director and Principal. He is happily married and a father of three, who remains active in his community, coaching varsity basketball and coordinating ministry programs in local public schools.
[1] "Socialization – Definition of Socialization in English | Oxford Dictionaries," Oxford Dictionaries | English, accessed November 26, 2016, https://en.oxforddictionaries.com/definition/socialization.
[2] Kenda Creasy Dean, Almost Christian : What the Faith of Our Teenagers Is Telling the American Church (Oxford: Oxford University Press, 2010), 14.
[3] James E. Loder, The Transforming Moment, Second (Colorado Springs: Helmers & Howard, 1989), 166.
[4] Ibid., 229.
[5] Ibid., 36–40.
[6] Ibid., 67–91.
[7] Dean, Almost Christian : What the Faith of Our Teenagers Is Telling the American Church, 13.
Photo Credits: Lisa Notes