On Sunday, I fast from having it all together.
On Monday, I fast from being too productive.
On Tuesday, I fast from right and wrong.
On Wednesday, I fast from closing doors.
On Thursday, I fast from self-mastery.
On Friday, I fast from trying.
On Saturday, I feast on empty places.
On Sunday, I look at this list, scratch it out.
and
On Sunday, I fast from being serious.
On Monday, I fast from temples.
On Tuesday, I fast from answers.
On Wednesday, I fast from solitude.
On Thursday, I fast from temperance.
On Friday, I fast from staring at clocks in conversation.
On Saturday, I feast on sleepless nights.
On Sunday, I crumple the list, throw it
and
On Sunday, I fast from silence.
On Monday, I fast from consuming.
On Tuesday, I fast from indicative statements.
On Wednesday, I fast from the reasonableness of Faith.
On Thursday, I fast from being in control.
On Friday, I fast from life.
On Saturday, I feast on Silence.
On Sunday, I tear up the list,
and start again.
Evan is a is publ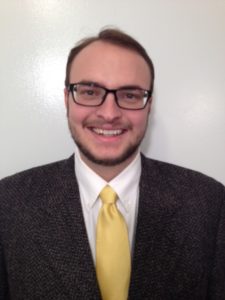 ished short story author and student of Theopoetics at Bethany Theological Seminary in Richmond, Indiana. Evan's editor has told him that he has to write a more human bio than he first submitted. This has turned out to be a daunting prospect, as writing about himself in the third person seems a rather artificial act, leading to inevitable self-calumny. Evan feels in this moment as if he is doing the equivalent of standing in front of a mirror, that most sacred of contemporary artifices, and attempting to describe himself in writing to someone with very little point of reference. Dürer's "Rhinoceros" comes to this mind. Therefore, Evan would like it known that he is most certainly not a rhinoceros.