As we prepare to journey to Annual Conference and gather together as the body of Christ to discern God's voice, I'd like to share with you the concluding words of the 2007 "Separate No More" paper to invite your prayerful reflection and response. As you engage in this reflection, you are invited to thoughtfully approach the questions that are asked and to listen prayerfully to what God is saying to you. For those who will be attending Annual Conference in Charlotte, please be prepared to bring and share that reflective experience through discussions with our sisters and brothers (at the Brethren Journal Association Luncheon, their insight session – both on Monday – and at other opportunities throughout the conference) – let's engage in conversation around the following questions found in the "Separate No More" paper:
"How can we experience God more fully? What does it truly mean to be God's family? What does it mean to truly be one in Christ? What prevents us from realizing the vision of Revelation 7:9? What do we need to do to achieve this vision?
As an intercultural team, these are the questions we have wrestled with and prayed about over the last three years. We have sought God's guidance as we worked together to answer them and complete our assigned tasks. What we found was that God has taken each one of us on an amazing journey. We have heard God calling for the complete transformation of each of us, of our churches and of our denomination.

This is a plea for transformation, calling each of us to more fully and completely follow Christ's example of loving all peoples – in loving our neighbours. Through Christ's love, we become the all-inclusive family of God envisioned in Revelation 7:9.

To do this, we must be completely open to God's work in us and among us. In truly opening ourselves to God, there is no limit to what God can accomplish. This is the way it was in the church described in Acts 2. This is the way it was with our roots in Schwarzenau, Germany. We began as Christians who allowed ourselves to be transformed.

God is calling us today, to be transformed into a whole body of Christ, so that we are SEPARATE NO MORE. So this is not merely a paper containing recommendations. This is a call for transformation. Without transformation, there may be no effective implementation of the recommendations. For as Matthew 9:17 says, "Neither do men pour new wine into old wineskins. If they do, the skins will burst, the wine will run out and the wineskins will be ruined. No, they pour new wine into new wineskins, and both are preserved."

Sisters and Brothers, this is a call for new wineskins – for total transformation through being open to God's guidance. This is the only way to realize more of the Revelation 7:9 vision. In this transformation and moving toward this vision for the church, we are called into reconciliation – and God can use this message and ministry of reconciliation to literally transform and heal our society and our world.
(To read the full "Separate No More" paper, please go to http://www.brethren.org/ac/statements/2007MultiEthnic.pdf)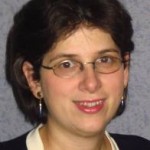 Darla Deardorff is a member of Peace Covenant Church of the Brethren and a member of the Study Committee that wrote the "Separate No More" paper adopted by Annual Conference in 2007. She will be speaking at the Brethren Journal Association Luncheon on Monday, July 1, as well as at the insight session that evening, "Unity Within Diversity- Diversity Within Unity: Implications for Brethren Today." Her bio can be found at http://sites.duke.edu/darladeardorff/